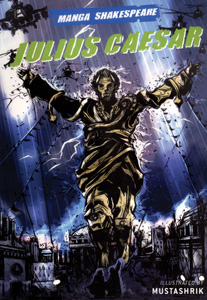 MANGA SHAKESPEARE
Using Shakespeare's original words illustrated with art inspired by Japan, this series brings the Bard's timeless plots to life in a way that can be very accessible to today's students. The tales—filled with elements of magic, mystery, and the macabre—lend themselves well to the over-the-top manga style. Black-and-white illustrations (with color character pages). Amulet. 195 pages each. ©2007–08.
View a two-page spread from Romeo and Juliet
Quantities are limited.
Read More
This title is part of the series: MANGA SHAKESPEARE