Sale!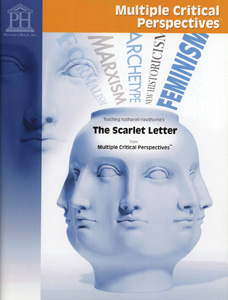 MULTIPLE CRITICAL PERSPECTIVES SERIES
Literary theory with a close-reading approach
Open your students' minds to the vast possibilities of literary theory with these guides that look at literary works through multiple lenses. Every guide gives you activities that make learning about critical theory fun and intellectually rewarding. Your students will become practiced in approaching texts from multiple angles, and they'll add flexibility to their thinking patterns. Each activity is easy to administer and can be completed in one class period. Multiple Critical Perspectives guides help your students prepare for the types of analyses they'll be asked to perform in college. When appropriate, charts and graphic organizers help students organize their ideas into coherent statements. Discussions and writing prompts for each literary theory give you more tools you can use to assess your students understanding of both the text and the theories they're learning. Most introductions include a synopsis, character list, potential themes, and theories to be applied. Prestwick House.
Key to symbols
&#934 Feminist theory
&#924 Marxist theory
&#919 New Historicism
&#947 Formalism
&#913 Mythological/Archetypal
&#928 Psychoanalytic theory

Sample pages from BeowulfMULTIPLE CRITICAL PERSPECTIVES SERIES
Read More
This title is part of the series: MULTIPLE CRITICAL PERSPECTIVES SERIES